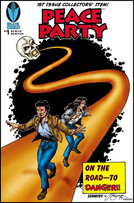 ---
Notes, comments, links, and other info from Rob Schmidt, Publisher, Blue Corn Comics.
---
Areas of interest:
PEACE PARTY
Comics
Native stereotypes
Native--other
General stereotyping
Multiculturalism
Culture wars
Violence
War and terrorism
Movies, TV, cartoons,
and pop culture.
For more fun, visit Newspaper Rock, where Native America meets pop culture.
---
Enter your e-mail address to subscribe to News from a Multicultural Perspective. Each day you'll receive a digest of the latest news and commentary.
Monday, July 11, 2011
Thursday, July 07, 2011
Tuesday, July 05, 2011
Monday, July 04, 2011
Thursday, June 16, 2011
Thursday, June 09, 2011
Sunday, May 15, 2011